Electromagnetic Shielding Zipper Sleeve Cable Wrap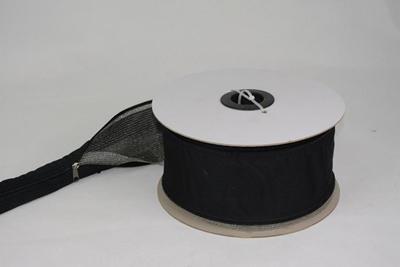 Material: Taiwan, 1.0viscosity, environmentally friendly and nontoxic PET (polyester fiber)
Flame retardant rating: DIN5510
Color: black, silvery
Certification: SGS, DIN5510
Working temperature: -50℃~150℃
Melting point: 240±10℃
Fireproofing grade: 94-V0
Optional diameter: 0.20mm, 0.22mm, 0.25mm, 0.38mm
The tinned copper shielding braided sleeving is made of a tin-plated copper crochet net, fire retardant fabric and zipper (or hook and loop fasteners). It is designed for the protection, maintenance, and reassembly and testing of inner wires. It features a shielded electromagnetic interference, noise reduction, dust prevention, inflaming retarding, wear resistance and other attractive features.
Application
This product can be used in trains, high-speed railways, automobiles, aerospace, medical equipment, communications and other fields.
Optional specification
Size and specification
Model
Inner diameter
Covering range
Package(L)
MX-LP16
16mm
10-16mm
25m/reel
MX-LP20
20mm
17-20mm
25m/reel
MX-LP30
30mm
21-30mm
25m/reel
MX-LP50
50mm
31-50mm
25m/reel
Note: Please call or email us for other specifications.