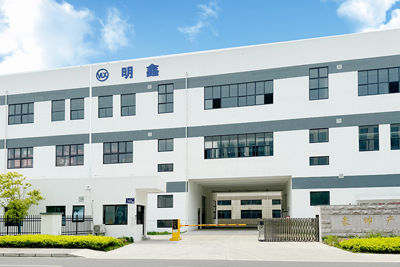 Founded in 2006, Suzhou City Wuzhong District Luzhi Mingxin Electronics Factory is an experienced enterprise with a specialization in the development, production, and sales of braided sleeving products. We provide customers with PET braided sleeving, nylon braided sleeving, nomex braided sleeving and kevlar braided sleeving. We have passed the quality management system certification of ISO9001 and the environmental management system certification of ISO14000.
Starting from selecting raw materials we ensure the quality of our finished products by carefully controlling each stage. We have been using heavy industrial yet environmentally-friendly polyester granules of 1.0 viscosity and BASF A34-01 granules. Our company is equipped with drawing equipment, which can satisfy the special requirements of customers, but also produce filaments for other sleeving factories.
For 10 years, we have been providing braided sleeving products for American Amphenol, one of the largest manufacturers of interconnect products in the world. Over the years we have accumulated rich experience in international cooperation throughout development, performance testing, factory inspection, and cooperation. We have developed an expertise in providing products for transnational corporations. Thanks to our relationship with Amphenol, we have earned our way into the purchasing list of other major companies like Siemens and Corning.
Our production facility is outfitted with 255 sets of production equipment, including drawing machines, twill braiding machines, flat braiding machines, noise reduction braiding machines, end seal machines, bundling machines, and cutting machines. Our profile projector, ageing oven, and tensile force testing machine are all used for testing to guarantee the quality of our finished products.
In order to satisfy customer requirements, we purchased cable fitting processing equipment and cable connector processer Japan Citizen CNC walking machines. This equipment is suitable for processing some connecting pieces of high-precision, large-batch and complex-shapes for use in aerospace, military industry, automobile, motorcycle, communications, refrigeration, optics, household appliances, electronics, clocks and other applications.